2019-05-23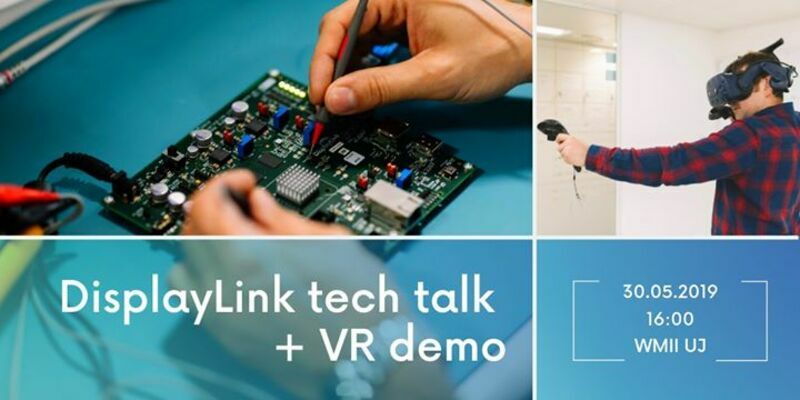 DisplayLink:
We're a rapidly growing software and semiconductor company with technology hubs in Katowice, Cambridge, Palo Alto, Tokyo and Taiwan. 🌍🌎🌏
⬇️ This year we are looking for students like you to join us on our software graduate scheme. ⬆️
Over our two year scheme you will have the opportunity to work with many of the biggest brands in the desktop computing and mobile markets, shaping technology used by these companies and their customers in the software engineering setting. 🖥🖱
We're looking for bright graduates, with a passion for programming and the technology world, to become a member of our growing team in Katowice. 👨‍🎓👩‍🎓 🔜 👨‍💻👩‍💻
Join us as we discuss our graduate scheme.
When ⌚ May 30th from 4pm to 5pm
This is an ideal place for you to: ➡️ hear from a senior developer at DisplayLink, ➡️ ask questions, ➡️ experience first hand some of the products you could work with - including a VR wireless headset.
We look forward to meeting you! 🙋‍♂️🙋‍♀️